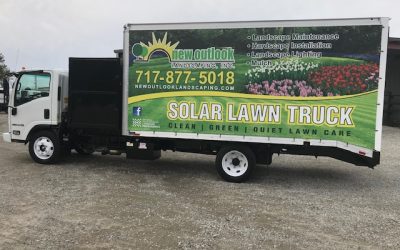 New Outlook Landscaping is leveraging solar energy and battery-powered equipment to reduce emissions and noise With spring right around the corner, the sounds and smells of lawn mowers, trimmers and blowers will soon be filling the air. Thanks to a recent...
GREENWORKS COMMERCIAL AND SUPER LAWN TECHNOLOGIES TEAM UP TO PROVIDE LANDSCAPE PROS WITH TRUE GAS REPLACEMENT PERFORMANCE AND AN "ON-THE-GO" CHARGING SOLUTION
CHARLOTTE, N.C. – Greenworks Commercial, global leaders in battery-powered outdoor equipment, and Super Lawn Technologies are combining their expertise in green technologies to offer landscape professionals "on-the-go" battery charging capabilities for their outdoor power equipment from any location throughout the workday.  This collaboration features Super Lawn Technologies' innovative new "Solar Lawn Truck," a vehicle lined with solar panels to channel solar energy into power, and Greenworks Commercial's award-winning 82V Lithium-ion battery-powered tools to offer landscape professionals commercial grade performance, noise reduction, and the elimination of odors and emissions to maximize efficiency and performance during the work day.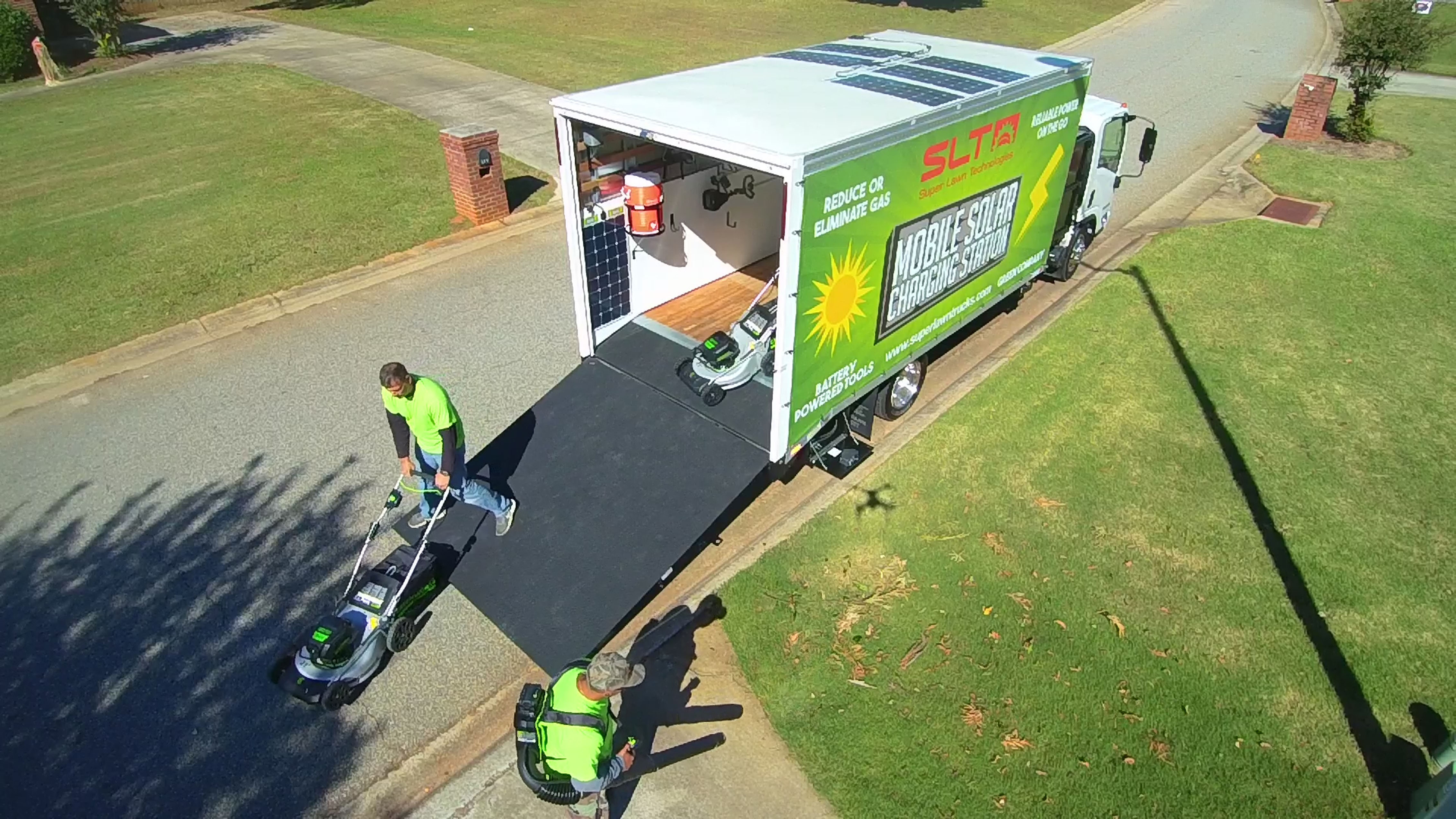 This joint-venture kicks off with a Beta Testing opportunity for some of the nation's most forward- thinking professional landscape crews, who can exchange their gas-powered energy consumption for more environmentally-friendly lithium-ion and solar powered advancements.
Super Lawn Technologies is inviting professional landscapers with a 2-3 person crew, and 3 years of business experience to apply to become testers of the new Solar Lawn Truck and Greenworks Commercial's 82V tool system. To apply visit www.solarlawntruck.com. *(Currently this program is full but Solar Lawn Trucks are available. 11/11/2019).
"This collaboration with Greenworks Commercial is a huge step for the landscape industry, and really a culmination of all of our hard work in providing professional landscapers with measurable gains in productivity and efficiencies throughout the work day," said Tony Bass, President of Super Lawn Technologies. "Eliminating the reliance on fossil fuels – which increase maintenance costs, harm the planet and run afoul of regulatory requirements — opens up a world of possibilities for professionals in this field, as they will be able to better allocate time, personnel and money in more efficient ways."
"We are excited to work with Super Lawn Technologies on its Solar Lawn Truck Beta Test program. One of the top objections we receive from landscape crews is what do they do if they run out of power during the work day," said Tony Marchese, Director of Independent Retail for Greenworks North America.  "We encourage smart battery management, planning to have enough fully-charged batteries for the work day just as you would plan on having the necessary cans of gasoline.  That said, we understand things happen during the day that can modify work plans, and change battery consumption needs. With the Solar Lawn Truck, landscapers now have the ability to recharge their battery fleet while in the field, further advancing their key business objectives: efficiency, cost reduction and performance."
Landscapers who are accepted into Super Lawn Technologies' Solar Lawn Truck Beta Testing program, and decide to buy or lease the Solar Lawn Truck, will be provided with $6,000 worth of Greenworks Commercial's 82V tools, including: 8 2.5 Ah Batteries, 1 9Ah battery, 2 backpack blowers, 2 string trimmers, 1 pole saw, 1 chainsaw, 1 hedge trimmer, 1 stick edger and 1 handheld blower. 
For more information on Greenworks Commercial's best-in-class, battery-powered outdoor equipment, visit https://greenworkscommercial.com. To learn more about Super Lawn Technologies' innovative solar-powered trucks visit https://www.solarlawntruck.com/.
# # #
About Greenworks Commercial
Greenworks Commercial is the leader in battery-powered outdoor equipment for landscaping, turf management and golf maintenance professionals. The company offers a best-in-class 82-volt Greenworks Commercial system for professionals, and a smart, Bluetooth-enabled, 40-volt Greenworks Elite system for DIY consumers, delivering the power and performance of comparable gas-powered tools without the mess, fumes and noise. For more information, find us on the web at http://greenworkscommercial.com/.
About Super Lawn Technologies. 
Super Lawn Technologies, in collaboration with Georgia Institute of Technology, has created a line of commercial products that have revolutionized the efficiency and fuel reliance for professional landscapers nation-wide. Founded by Tony Bass, Super Lawn Technologies continues to be the leader in commercial work trucks designed for the professional lawn and landscape contractor. For more information visit https://www.solarlawntruck.com/.
Media contact: Tony Bass

Email: tony@superlawntrucks.com
Phone: (478) 822-9704