These Gals Have Had It with Gas!
The maintenance crew at Kirby's Landscaping in Mechanicsville, Va., is using battery equipment almost exclusively now. According to Ashley Teucke, maintenance accounts and crew manager, if a Greenworks Commercial battery tool will get the job done, that's what the crew wants to use. And the most important thing? The crew is as productive as ever.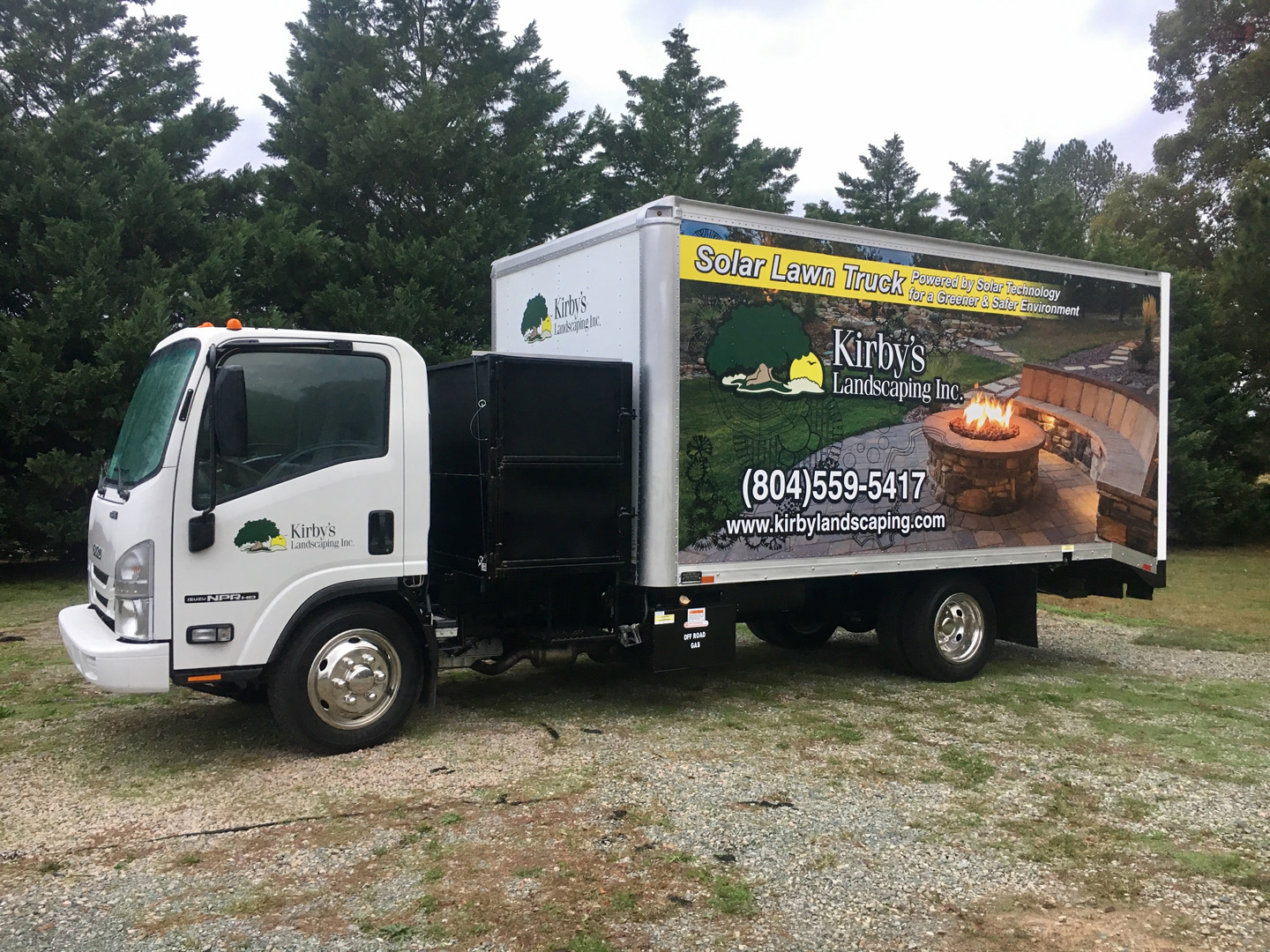 "The Greenworks equipment is easier to use, mostly because it's so convenient to just pull a trigger and go," Teucke points out. "Not having to mess with pull-starts is a big deal."
There are instances when the Kirby's crew still prefers to use gas equipment, as in the case of its zero-turn riding mower. But those times have become few and far between.
"I still like to grab a gas-powered trimmer when we're on an especially large property," says Beth Phelps. "For most of our properties, however, the battery trimmer works just great. I really like the battery backpack blower. It is great for cleaning out beds because it's smaller and can get behind bushes really well. I also like it for cleaning off decks."
Phelps has been working with Kirby's for a few years now. Prior to that she worked as a chef's assistant for 15 years. When the company she worked for closed, she was looking for a new opportunity when she heard about Kirby's Landscaping. She joined the company with zero landscaping experience.
"When I first started with Kirby's, I was surprised to see all of the big commercial-grade equipment," Phelps relates. "I was used to little push mowers and corded trimmers that we used around our house. I was a total greenhorn. I remember the end of my first week. I went home as tired as I'd ever been."
After a month or two on the job, Phelps had gotten into tip-top "landscaping shape", and operating the gas equipment became routine.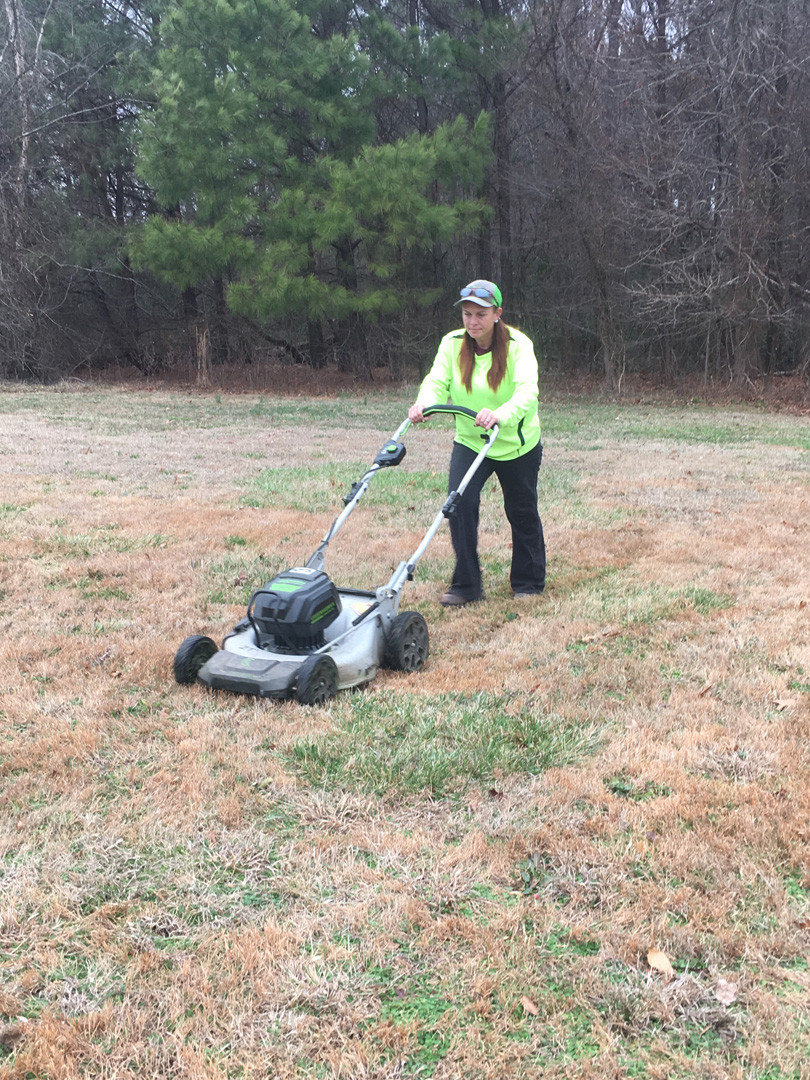 When she was told the company was going to begin testing out battery equipment from Greenworks a couple of years ago, Phelps was both eager and skeptical.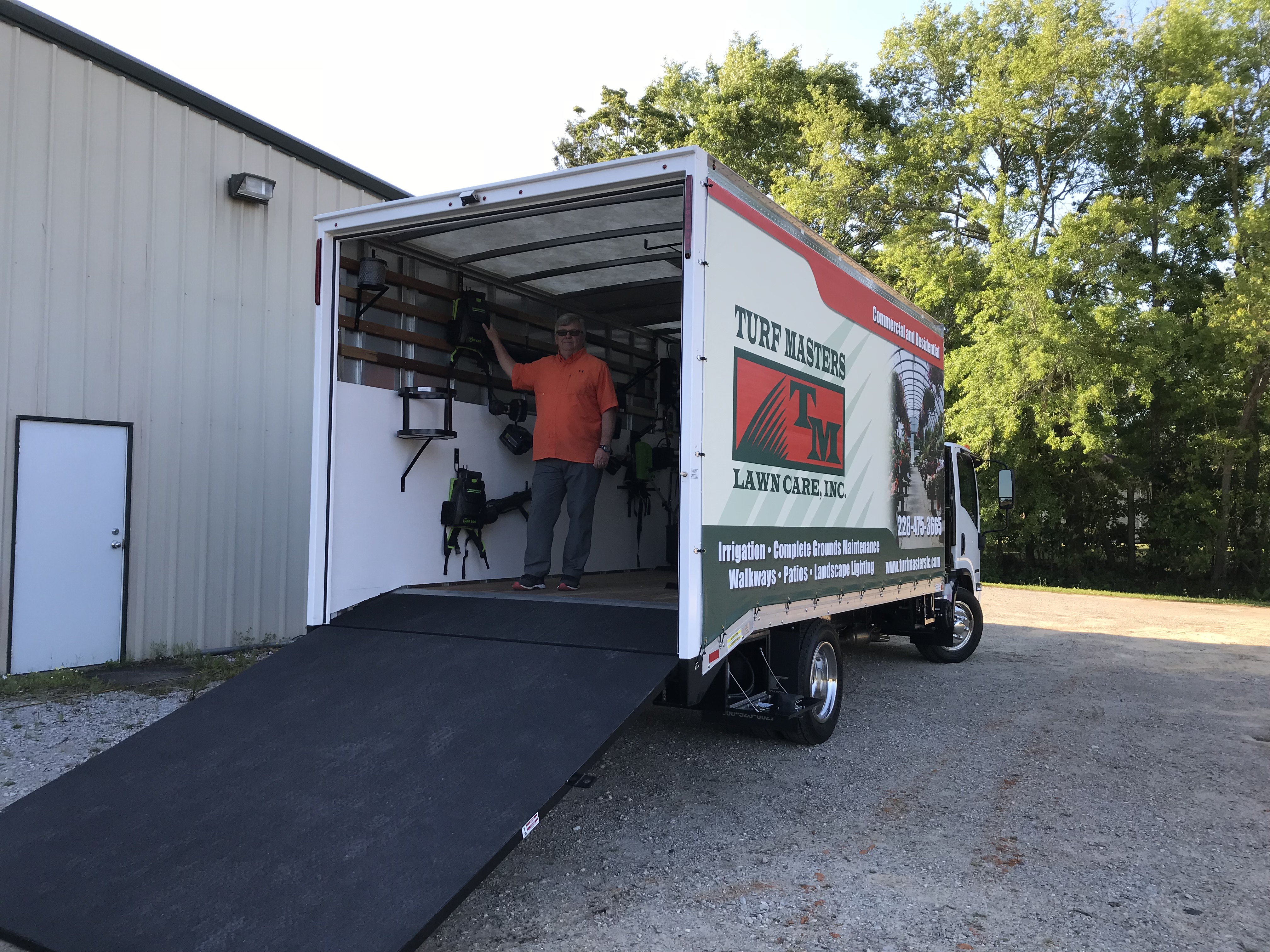 Another reason for switching to battery equipment relates to Jordan's operating costs. It's less expensive to operate battery-powered equipment, and that benefits both Turf Masters and its customers.
"Wages are going up in today's economy, which is a good thing," Jordan says. "The Greenworks battery equipment allows us to lower our operating cost without sacrificing productivity, which helps us keep our pricing stable."
The skepticism was based on battery runtime. What she has found is that aside from really large properties where the truck is parked a good distance from the worksite, a battery-powered string trimmer works just great. As for blowers, the only time she tends to prefer a gas-powered model is when having to move large volumes of wet, heavy leaves. There is another circumstance where Phelps is glad to have battery equipment on her truck.
"When we're at a house at 7:30 in the morning, it's nice to use the battery equipment because it is so much quieter," Phelps says.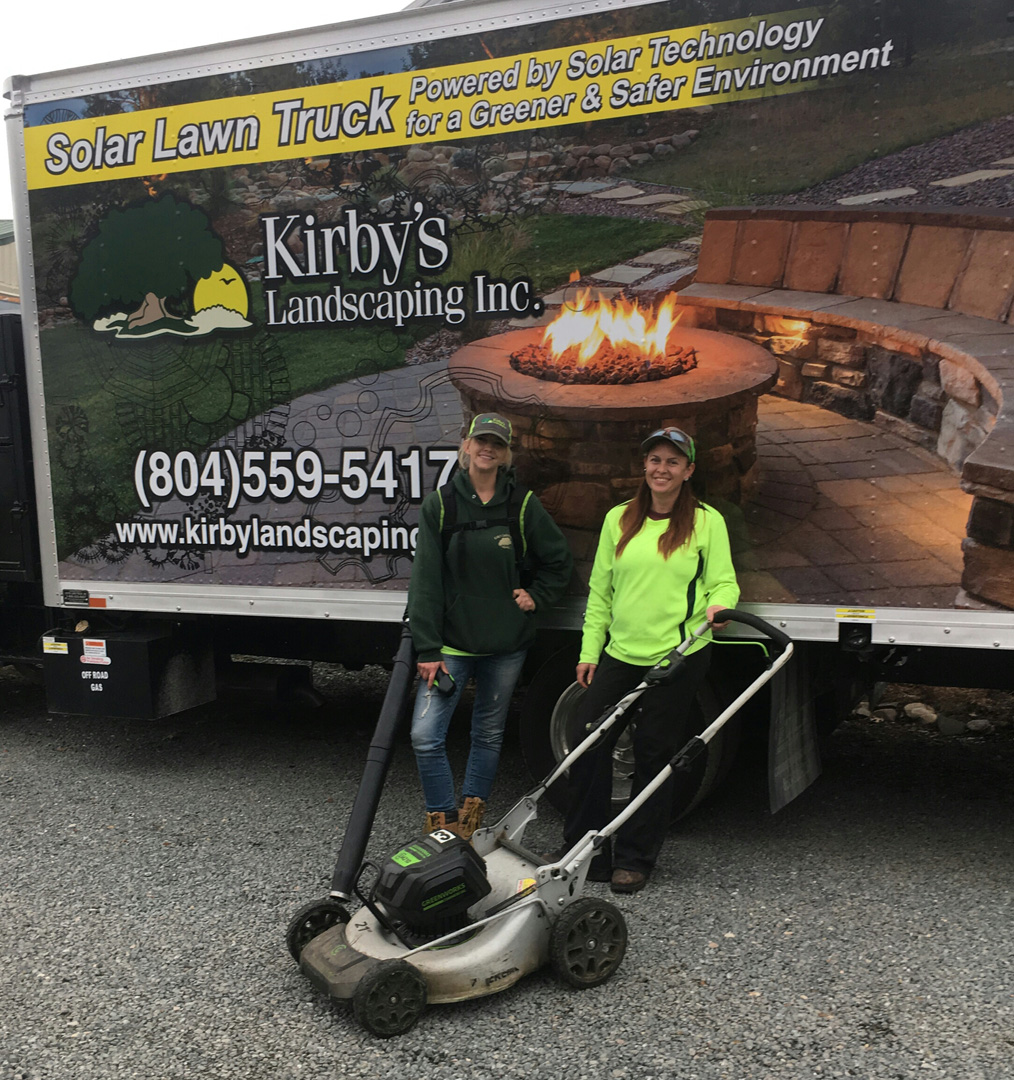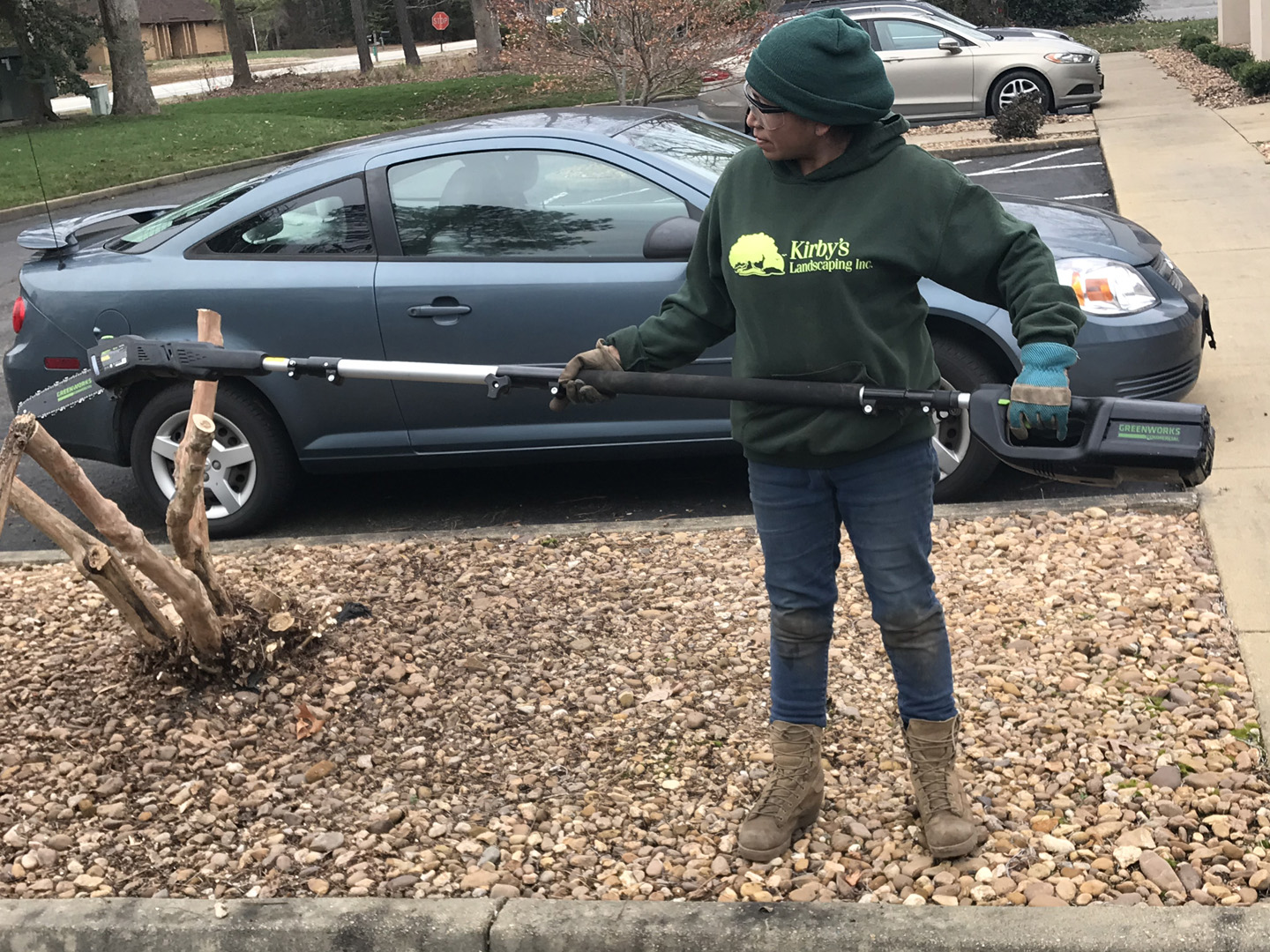 "A lot of people have children at home, and some of our neighborhoods even had child care centers. You never know when somebody is going to be taking a nap. We also have some customers who do not want us to spray any chemicals on their lawns," Phelps continues. "We tend to use the Greenworks battery equipment on those properties because the customers really appreciate that."
The lineup of Greenworks battery equipment includes a zero-turn riding mower, stand-on mower, push mower, string trimmers, hedge trimmers, edgers, pole pruners, chainsaws and debris blowers. The equipment is powered by the latest lithium-ion battery technology, providing extended run times and faster recharging times. The equipment itself is manufactured with high-quality, commercial-grade components to withstand the rigors of daily commercial use.