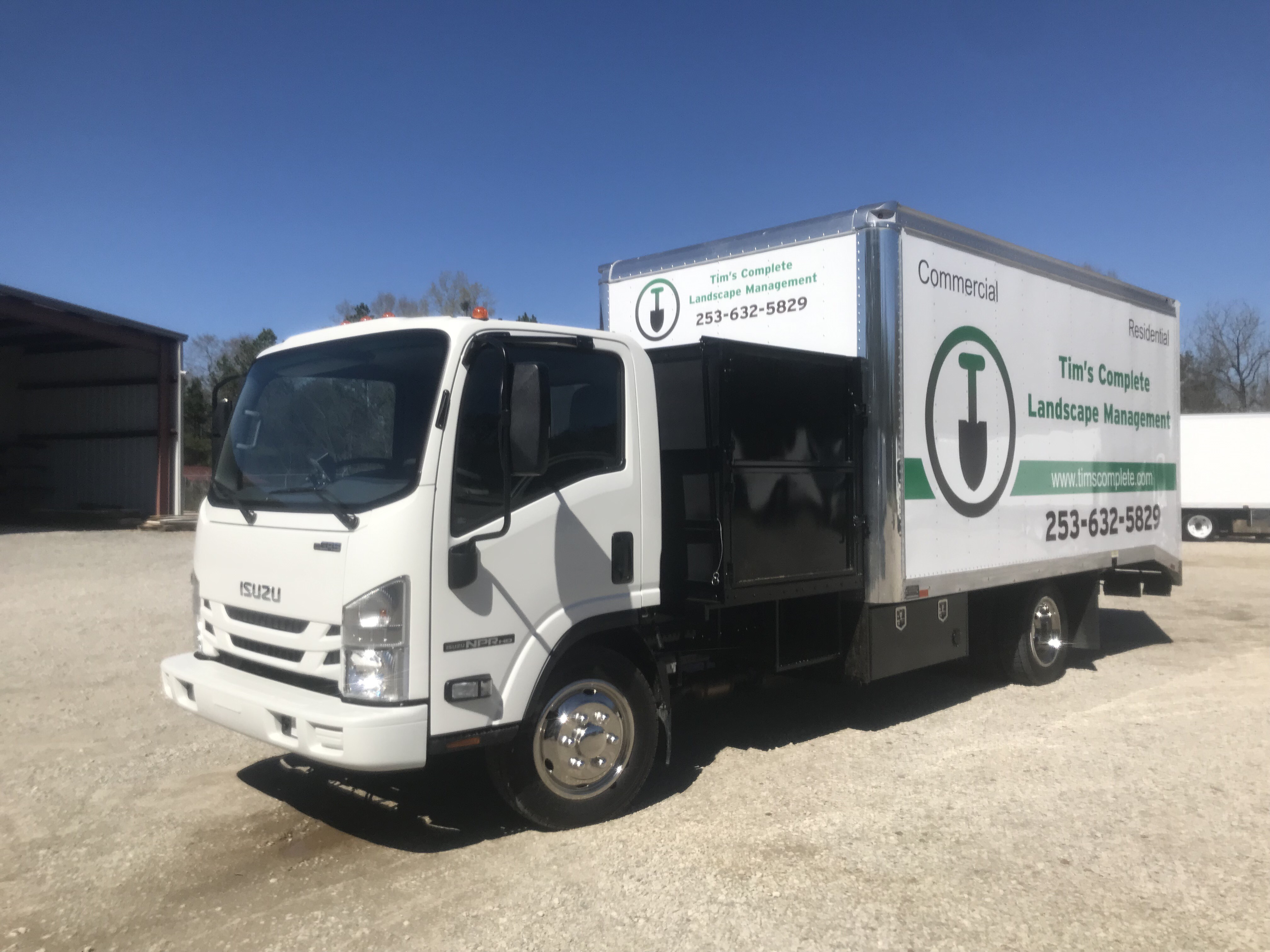 Tim's Complete Landscape Management is leveraging solar energy and battery-powered equipment to reduce operating costs and improve customer service
The sounds and smells of lawn mowers, trimmers and blowers have been filling the air for weeks now. Thanks to a recent switch to green energy, fewer of those unpleasant sounds and smells have been coming from one local landscaping company.
Tim's Complete Landscape Management in Kent, Wash., is equipping one of its crews with battery-powered equipment this season. This technology has been around for years, but has generally failed to live up to the high performance standards of professional landscapers. Tim Buiten, owner of Tim's Complete Landscape Management, is confident in his arsenal of Greenworks-branded, commercial-grade equipment. Buiten says his crew has been providing the same professional-level service it always has, perhaps even better.
"I'm really excited about our new Greenworks lawn equipment, especially because it is making our employees more productive," Buiten says. "My employees no longer have to waste time refueling gas engines and diagnosing starting issues. With the Greenworks battery equipment, you just pull the trigger and go."
Buiten is also excited about the reduction in noise that comes with battery-powered equipment. "This is going to be a big health benefit for both our customers and our employees," he says.
Reduced cost is another reason Buiten is making the switch to battery. He says the typical maintenance and repair costs for gasoline engines, not to mention the cost of essential things like fuel and oil, really add up over the course of the year.
Buiten's battery-powered Greenworks equipment includes mowers, string trimmers, hedge trimmers, edgers, pole pruners, chainsaws and debris blowers. The equipment is powered by the latest lithium-ion battery technology, providing extended run times and faster recharging times. The equipment itself is manufactured with high-quality, commercial-grade components to withstand the rigors of daily commercial use.
The quality of the Greenworks equipment is a big reason why Buiten is comfortable with making the switch to battery. The other reason is the Solar Lawn Truck, which gives Buiten the ability to charge batteries right on the truck while in the field. Solar panels are affixed to the top of the truck, harnessing the sun's rays to provide the necessary energy to recharge batteries. This helps ensure that Buiten's crew isn't caught on a job without the necessary battery power to efficiently complete its work.
"I've talked with other landscaping professionals who've tried using battery equipment," Buiten says. "They talked about having to plug in batteries on customers' properties in order to recharge. It all seemed really inefficient. With the Solar Lawn Truck, everything is stationed in one area right inside the truck. Our employees don't have to worry about finding outlets on a customer's property. Employees don't have to worry about leaving a battery or charger behind when they leave a property. And we're able to keep our batteries and chargers inside the truck and out of the rain."
Tim's Complete Landscape Management was founded in 2011 when Buiten graduated from college with a business degree. He'd spent many summers as a college and high school student mowing lawns. "I knew that after college I would want to start my own business," Buiten says. "In fact, I was pretty sure I wanted it to be a landscaping business."
Now eight years later, Tim's Complete Landscape Management continues to grow year after year. "We've been adding one crew per year for the last five years," Buiten says. This season the company is fielding seven crews, one of which is operating out of the Solar Lawn Truck. Buiten says he could be adding more battery-powered equipment in the near future, including riding mowers and additional Solar Lawn Trucks. "If all continues to go well, our intention is to completely switch to battery and solar," Buiten says.
For more information, visit timscomplete.com.