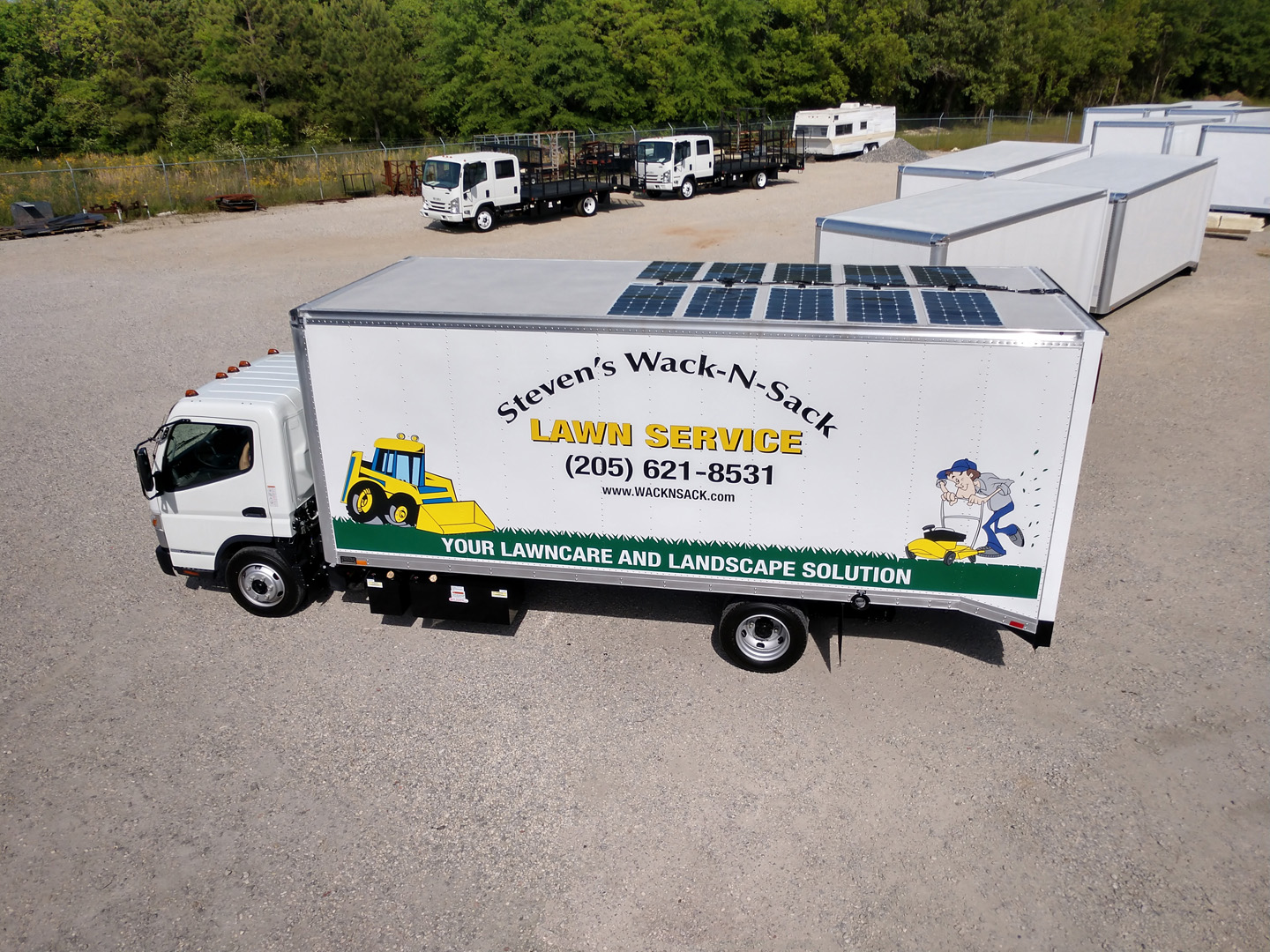 Steven's Wack-N-Sack Lawn Service is leveraging solar energy and battery-powered equipment to reduce emissions and noise
With spring right around the corner, the sounds and smells of lawn mowers, trimmers and blowers will soon be filling the air. Thanks to a recent shift toward green energy, fewer of those unpleasant sounds and smells will be coming from one local landscaping company.
Steven's Wack-N-Sack Lawn Service in Maylene, Ala., is equipping two of its crews with battery-powered equipment this season. This technology has been around for years, but has generally failed to live up to the high performance standards of professional landscapers. Steven Gladstone, owner of Steven's Wack-N-Sack Lawn Service, is confident in his arsenal of Greenworks-branded, commercial-grade equipment. Gladstone says his crews will be able to provide the same professional-level service they always have, while producing considerably less noise and emissions.
"There are so many advantages to operating battery-powered lawn equipment," Gladstone says. "For one, you don't smell like gasoline at the end of the day. You also don't have to worry about equipment issues like having to replace oil, filters or starter cords. Vapor-locking carburetors have been a big problem for us. Just trying to get equipment started averaged over 10 minutes per property, which is a huge waste of time and money. With battery equipment, you just pull the trigger and go. The savings on gas will also be nice."
Gladstone says those cost savings will ultimately benefit his customers. Labor is by far his biggest cost. By helping his employees become more productive, he'll be able to absorb other cost increases and keep his prices competitive.
Gladstone has actually experimented with battery-powered equipment in the past. He had some success with another brand, but struggled with the process of keeping batteries charged.
"We set up inverters in our trucks so employees could draw power from the truck battery to help charge the batteries for our equipment," Gladstone explains. "But what we found was that we were using those inverters so much that the truck battery would wear down. We needed a better solution."
That's where the Solar Lawn Truck comes into play. Gladstone has recently purchased two of them. The Solar Lawn Truck gives Gladstone the ability to charge batteries right on the truck while in the field. Solar panels are affixed to the top of the truck, harnessing the sun's rays to provide the necessary energy to recharge batteries. This helps ensure that Gladstone's crews aren't caught on a job without the necessary battery power to efficiently complete their work.
Gladstone's battery-powered Greenworks equipment includes mowers, string trimmers, hedge trimmers, edgers, pole pruners, chainsaws and debris blowers. The equipment is powered by the latest lithium-ion battery technology, providing extended run times and faster recharging times. The equipment itself is manufactured with high-quality, commercial-grade components to withstand the rigors of daily commercial use.
Gladstone started his landscaping business in 2001 at the age of 14. While being home schooled, one of his projects was to start a business. Steven's Wack-N-Sack Lawn Service was born, later being incorporated in 2002 when Steven was joined by his father, Barry, a retired U.S. Department of Defense employee. Today the company specializes in both residential and commercial landscape maintenance, fielding six to seven crews throughout the season. Visit wacknsack.com for more information.